Optimization Research Object Summary and Description
The Ecological Niche Modeling (ENM) workflow has been designed to perform the analysis of species distributions and to predict changes in biodiversity patterns [Kulhanek et al 2011, Wiley et al 2003, Guinan et al 2009]. The idea of niche modeling is based on G.E. Hutchinson's definition of the realized niche, where a set of environmental factors or a multidimensional space of resources (e.g. light and structure), can be used to predict the persistence of a species [Hutchinson 1957]. Thus, potential distribution models can be generated with relatively few variables characterizing the abiotic environment of the species in the form of geo-referenced raster layers.
In order to obtain valid models for species niches, in many cases it is important to specify the appropriate set of parameter values for a given input data set (occurrences, mask, and layers). The best parameter values can vary between different input data sets and hence are difficult to know beforehand.
The workflow uses web services to remotely execute a specific modeling algorithm, provided by the openModeller tool. The result model represents the suitable conditions of abiotic for a given species. After creating the model, a test model operation is called. This operation tests the model, by using the 10% points left out of model creation. The test operation calculates the receiver operating characteristic (ROC) curve, area under the curve (AUC). An abstract representation of the workflow can be seen below: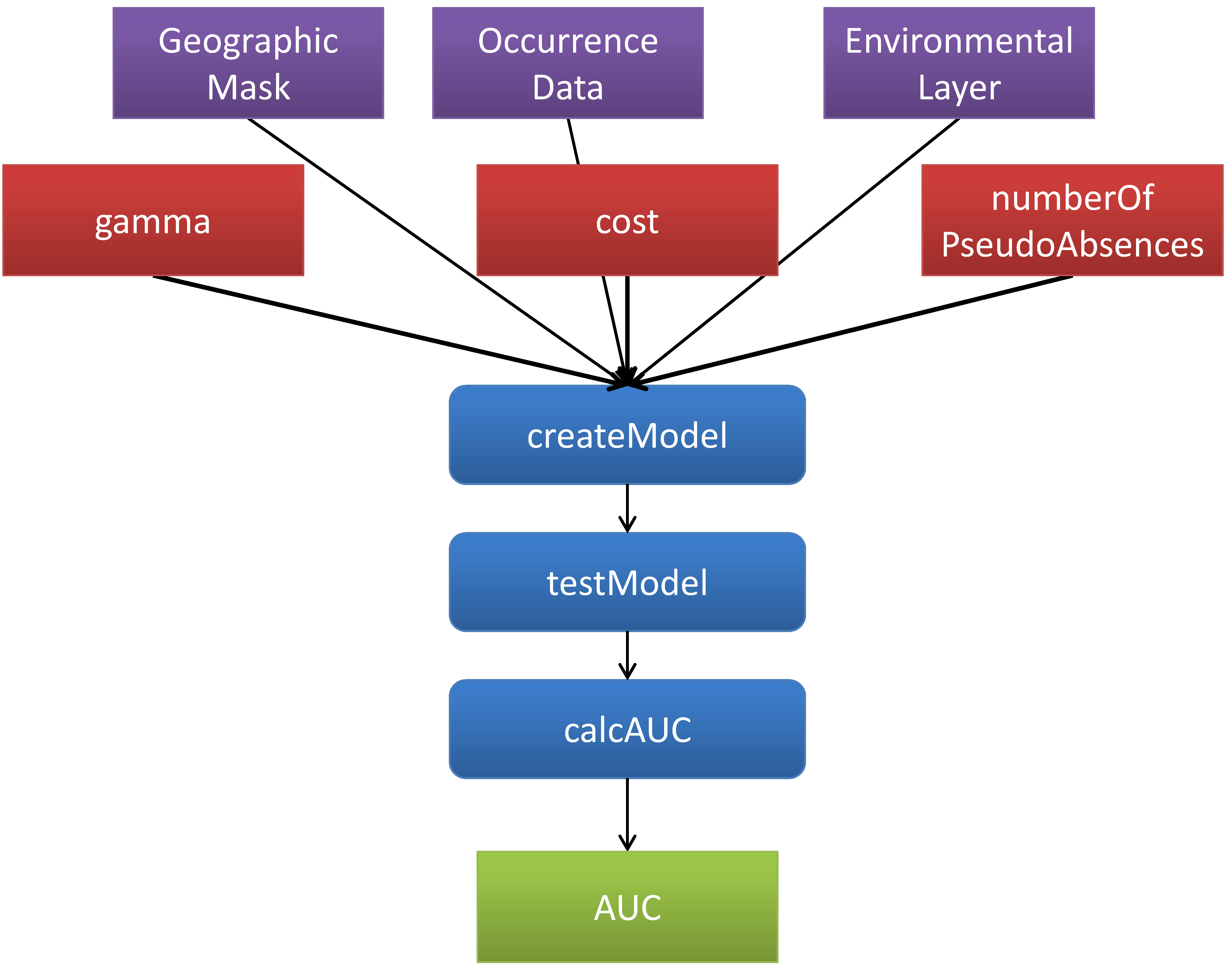 Fig 1: The abstract ENM workflow uses occurrence and environmental data to model ecological niches based on a variety of algorithms, including Maxent, Support Vector Machines and others.
This page represents a Research Object representing the optimizations made on the AUC output parameter of the ENM workflow using Support Vector Machines (SVM). The optimizations are performed using genetic algorithms and have been represented with the Research Object Optimization Ontology. An RDF representation of the Research Object can be downloaded from this link. An alternative representation in RDF-a can be found in this document.