Inputs and examples of the analysis
The input of the analysis consists in 264 heterogeneous workflows belonging to a variety of domains. The next list summarizes the distribution of the workflows depending on the tool they belong, plus a link to where they can be downloaded and explored:
All workflows analyzed are modeled as directed acyclic graphs, with no conditionals or loops. Two examples can be seen in the next figures, extracted from two workflows of Taverna and Wings:
Fig 1: Sample workflow for functional genomics from the Taverna workflow system. The workflow transfers data files containing proteomics data to a remote server and augments several parameters for the invocation request. Then the workflow waits for job completion and inquires about the state of the submitted warping job. Once the inquiry call is returned, the results are downloaded from the remote server.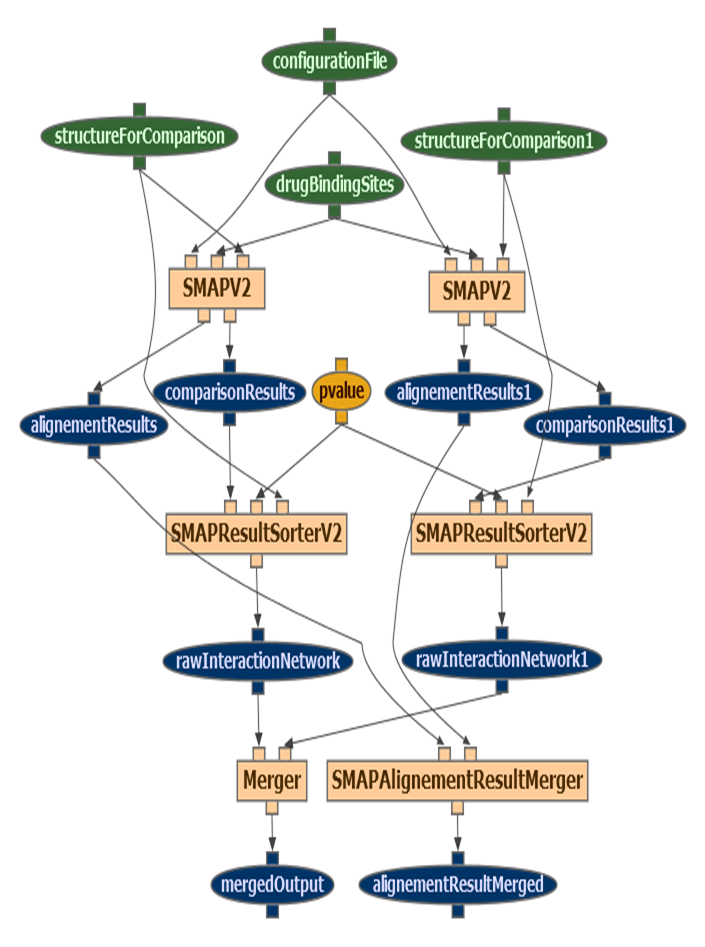 Fig 2: Sample workflow fragment for drug discovery from the Wings workflow system. A comparison analysis is performed on two different input datasets (SMAPV2). The results are then sorted (SMAPResultSorter) and finally merged (Merger, SMAPAlignementResultMerger).